Archives of July 2005
How to clean the screen of display
July 25, 2005 at 19:53
One of my friends spent 14,000 yuan to buy a TOSHIBA notebook. Such a expensive computer, the owner especially taked much better care of it. He asked me, how to clean the screen of display?
Not only the popular LCD(Liquid crystal display), CRT(Cathode-Ray Tube), or the old display, you can clean it in the way which like cleaning the CD. The surface stuff of the display is easy to be nicked by hard things, if you use the bumf or dry cloth to clean it, there will be many nicks on the screen, this is not a good habit.
The right way to clean the display:
If there are much dust on the screen, please use the duster to whisk it.
If there are many fingerprints and the other oleaginous things, please clean with a wet cloth. Then use the glasses-cloth to clean the screen to be dry.
If there are a few of fingerprints, you can ha to the screen for several times, use the clean glasses-cloth to clean it to be dry.
Maintain:
When you are talking the things in the computer with your friend, don't make the finger touch the screen, because the oiliness on the hand is very easy to paste on the screen.
Don't use the dry cloth, newspaper, bumf to clean the display, it's very easy to be nicked.
Don't use the alcohol and other chemic reagents, obviously they are corrosive for the screen surface.

Permalink | Comments (0) | Trackback (0)
Normal measure of photos that shot by camera
July 18, 2005 at 13:49
How big were your photos that shot by digital camera? My friends liked the biggest measure, such as 2056×1536, or 1536×1152, 1600×1200. I thought it was discommodious, because:
1. What's your Screen Resolution of display? The most popular is 1024×768, 800×600, 1280×1024. But none is 2056×1536.
2. The measure like "2056×1536" of the photo is extremely unnecessary. Probably a new photo in your camera will spend you more than 1 or 2 MB space of your memory card. 1024×768 will spend 25% space of "2056×1536" measure.
3. Many people thought, if the primal measure of the photo was 2056×1536, then change to 1024×768, it should be clearer than what if the primal measure of the photo was 1024×768. It was wrong.
In truth, the primal measure "1024×768" is clearer than "2056×1536" change to "1024×768". You can make a test personally.
So I thought, the measure of Screen Resolution is the normal measure for your photos. Such as 1024×768, 1280×1024.

Permalink | Comments (0) | Trackback (0)
July 12, 2005 at 13:21
I have long been a fan of one of the sites that
younet.com
, payed a lot of sensation to it. Druing those years, I posted many suggestions to the managers of this site and talked with them for many times, often they could consider or accept or agree with my suggestions.
I thought the suggestions should be helpful for the managers, but sometimes the managers disagreed with me. One of the reasons was because they had tried in this way, they felt it was not so necessary. Our opinions are different Because our attentions are different.
However, it was helpful for everyone all the same.

Permalink | Comments (0) | Trackback (0)
The relationships can't be improved when discuss
July 03, 2005 at 16:45
We often sat together and discussed things with kins or friends. We wanted them to know the facts of the things and to know our opinions. But frequently it was difficult to make them agree with us indeed. We had different opinions
because our attentions are different
...
We also discussed on the internet, probably it was more professional.
No matter in which way we discussed with others, I felt that frequently the relationships that we and others probably can't be improved at all, and we might waste a lot of time. Instead of this, you can help your kins or friends. Probably he will be grateful for your help, and your relationships will be improved.

Permalink | Comments (0) | Trackback (0)
An interesting flash game - strike penguins
July 02, 2005 at 18:01
I've just found an interesting flash game -
strike penguins
. I've played for about 30 times, my best score is 323.5, please tell me your best scores.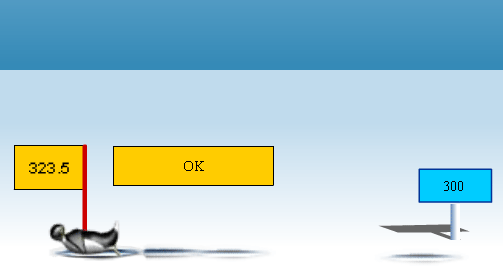 Permalink | Comments (0) | Trackback (0)