If you need to find a kind of font that was not in your computer, you need to install a font. When you have hundreds of font files to choose, such as this picture: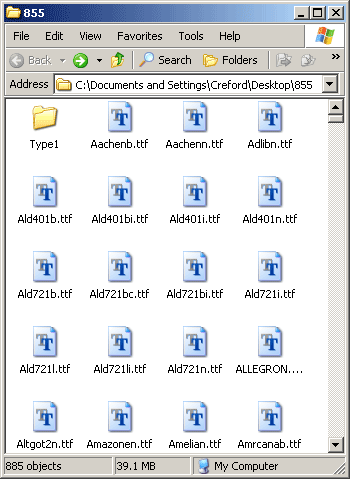 There are 883 font files. If click and open every file then close it, it will spend much time. Now, select 20 files, then press "Enter" which on the keyboard. It can open 20 files for one time.
How to close these 20 files when you've viewed? Keep the "Ctrl", then click the window-bars on the taskbar. Click one of the window-bars with the right key of mouse, choose "Close Group".
1 Comment:
1 Auciou
2007-04-19 19:05
Trackback From
Another simpler way to close the same windows
If you have opened those 20 font files windows, there's another simpler way to close the same font files windows. Because there were more than 800 files, we need to find a simpler way to do.