Download the English version of Foxmail
Foxmail is one of the best mail softwares. I like Foxmail prefer to Outlook, one of the reasons is because the mail template function is much better than outlook. You can make the HTML template for yourself, for example: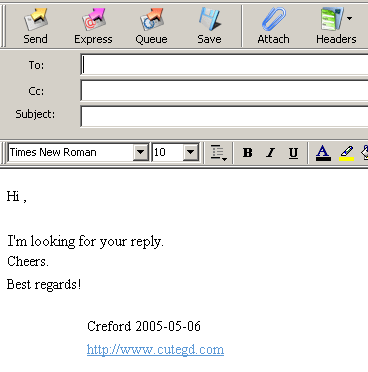 The HTML files is in the folder "C:\Program Files\Foxmail\Template\New" and "Template\Reply", you can directly edit these files. Or you can edit templates in the Foxmail "Templates Manager". Such as: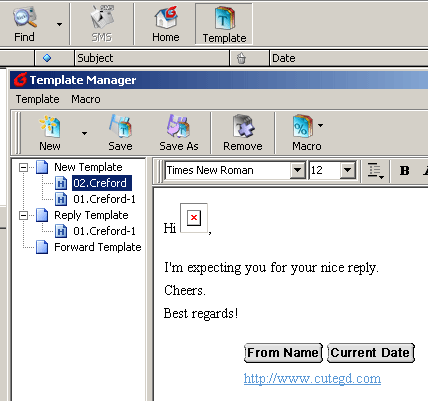 The way is not difficult. Open the "Templates Manager", click "New→New HTML Template", like the picture below:
Click the right mouse button on the blank place, choose "Macro", you can choose the text template that you need.