The setups of virtual directory, or virtual hosting are very convenient. In Apache, actually the virtual hosting is a virtual directory, so the setup of virtual hosting, and the setup of virtual hosting are complete the same. As the codes below which in the file of httpd.conf, is the default setting of http://localhost in the httpd.conf file:
<VirtualHost *:80>
ServerName localhost
DocumentRoot F:/site
</VirtualHost>
Follow suit, if I want to use http://ww2.auciou.com to browse and test my Blog, copy the 4 lines of code as above, then change the values of ServerName in Line 2, and DocumentRoot in Line 3. The codes after change is as below:
<VirtualHost *:80>
ServerName ww2.auciou.com
DocumentRoot F:/site/auciou
</VirtualHost>
Then restart Apache, as well you may create many virtual hostings at local.
Open the file of C:\WINDOWS\system32\drivers\etc\hosts, write a line as below:
127.0.0.1 ww2.auciou.com
Then you may use Apache as the local virtual hosting to preview your own Blog, as the photo below: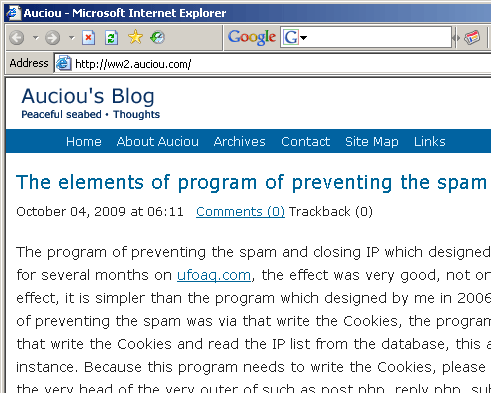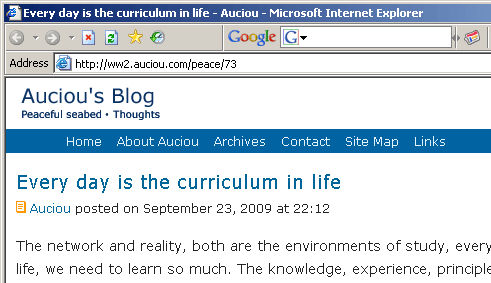 The simple and convenient installation of Apache and PHP, please view this article which was written by me http://www.auciou.com/peace/78. All of my present development environments, are based on this background of Apache and PHP, need not to reinstall Apache and PHP after reinstall the system.